fredag 08 Apr 2016
Våren Är Här!!!!!
Nu våras det även för vår hemsida, för den har varit i mal-
påse en längre tid. Ska försöka att damma av den och ge
den lite nya bilder från Kastanjegården och från vår vackra
ö. April är en fin månad om man vill upptäcka allt som börjar
ta fart i naturen. Öland bjuder på fantatiska blåsippebackar och
vitsippeskogar. Så gör slag i saken kom och njut av allt vackert.
Söker ni någonstans att bo så är våra sängar bäddade
och våra rum finns färdiga för er. Här finns dubbelrum
med egen dusch o toalett på rummet. Som standad i varje
rum finns det en bricka med vattenkokare, så man kan fixa sig
en kopp kaffe el te.
En av våra vackraste platser är Kapelludden med sitt
kapell och det mäktiga stenkorset från 12-talet.
Här är det ett fågelparadis för den som vill se när
våra flyttfåglar kommer tillbaka.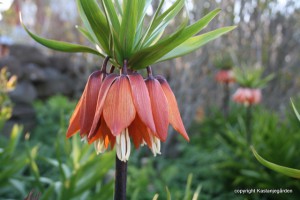 Vill ni se mina fina kejsare………..
Då är det nu i April som de håller hov…..
0 comments sonia | Bondmorans dagbok
Leave your Comment
You must be logged in to post a comment.