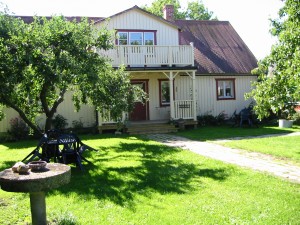 Välkomna till Kastanjegården på norra Öland önskar värdarna
Sonia och Lars-Ewe Larsson. Gården ligger vackert belägen i
Mellösa by öster om Köpingsvik. Det är 2 km till badstrand och
Borgholm ligger inom 14 km.
Du bor i en gård med egen trädgård med närhet till
en natur med ett rikt fågel- och blomliv. I närheten finns bland
annat Kapelludden med en intressant historisk bakgrund, levande
lantbruk med kor och köttdjur.
Undersidan "rum" ger mer information om våra rum.
Leave your Comment
You must be logged in to post a comment.