tisdag 15 Dec 2009
Årets Julklapp………
Årets julklapp är en "spikmatta". Den ska ge hälsa och
välmående enligt reklamen. Om man är fakir så kanske
det stämmer.
Som ett alternativ till Årets Julklapp, Varför inte ge några
dagars vistelse på "Bo på lantgård"
Där får du hälsa, välmående och omhändertagande på
ett personligt sätt (utan spikar).
Det finns 6 gårdar på Öland att välja bland. Alla medlemmar
i föreningen Bo på lantgård. Gör ett besök på webbsidan
www.bopalantgard.se,
och klicka dej fram till Öland.
Här på Kastanjegården finns det 4 rum med tillgång till
egen toalett o dusch.
Kök o TV-rum delar man med övriga gäster.
Lakan,handdukar och en god frukost ingår.
Så varför inte pröva något nytt i julklappsväg………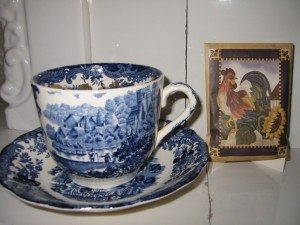 Några dagar med BO PÅ LANTGÅRD……………..
0 comments sonia | Bondmorans dagbok
Leave your Comment
You must be logged in to post a comment.